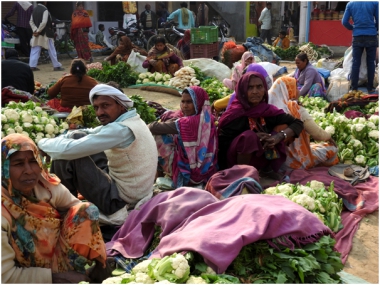 Cities are where the opportunities, employment and growth are, and that is the reason why half of the world's people live in cities today. By 2050, these cities will be home to 75% of the total human population. A large ecological footprint, growing demand, as well as depletion of natural resources, has placed a huge burden on the ecosystems in these areas.
To ensure a sustainable, inclusive and resilient urban future, a paradigm shift is needed in the urban/ peri-urban policy framework that takes into account rural-urban and livelihood linkages, and no longer ignores the rapidly thinning line between the rural and urban. The need is for a governance set up that is integrative and looks at peri-urban and rurban change, and also safeguards the interests of the communities, land and the ecosystem.
As of now, different line departments look after forests, water bodies and land in the country. Municipalities manage cities, and Panchayats take care of peri-urban areas. Lack of coordination, data sharing or any discussion between these many agencies and departments, is a huge challenge and does not happen easily. Development is usually governed by multiple agencies that include Panchayats, municipalities and other development authorities, often unclear on their roles and responsibilities. Further, there is no separate department for urban or peri-urban agriculture, an important factor that can improve a city's resilience.
Many of the present schemes that address different urban issues, like Accelerated Urban Water Supply Program (AUWSP), Jawaharlal Nehru National Urban Renewal Mission (JnNURM), Urban Infrastructure Development Scheme for Small and Medium Towns (UIDSSMT), Atal Mission for Rejuvenation and Urban Transformation (AMRUT) and Smart Cities Mission (SCM), are all inherently 'urban' schemes, and presently do not extend to the transition areas, the peri urban space.
But a holistic approach for urban development is impossible without looking at the development of the fringe areas around it. And so planners and experts need to step ahead and revisit the existing master plans and regional plans, integrating peri-urban areas in the core planning if they want a sustainable, equitable and inclusive development in the urban as well as the peri-urban regions.
The Urban and Regional Development Plan Formulation and Implementation Guidelines (URDPFI) is a step in this direction, with an objective to promote and facilitate planned and integrated urban development in all cities of the country. The local urban authorities thus need to practice environmentally sustainable urban development.
For this, a decision tool, the Environmental impact assessment (EIA) can be used. If made an integral part of the project approval procedure for local government and other authorities, it can aid the practice of an environmentally sustainable urban development that no longer burdens our future generations. Another way is to calculate the city's Ecological Footprint. This can be understood as simply the land needed to provide the necessary resources to support any population, and absorb the wastes generated by the community. This will help clarify the ecological and economical benefits in the concerned urban areas.
Any such environmental policy tools of assessment will help improve land-use, financial and governance decisions, and ensure that the urban, as well as peri-urban ecosystems are not just recognised, but thrive in the build up for a resilient city.
This blog is based on an excerpt from 'Urban Resilience and Sustainability through Peri-Urban Ecosystems: Integrating Climate Change Adaptation and Disaster Risk Reduction', a Process Guidance and Training Handbook, published by the Gorakhpur Environmental Action Group (GEAG), supported under the ACCCRN initiative of The Rockefeller Foundation.