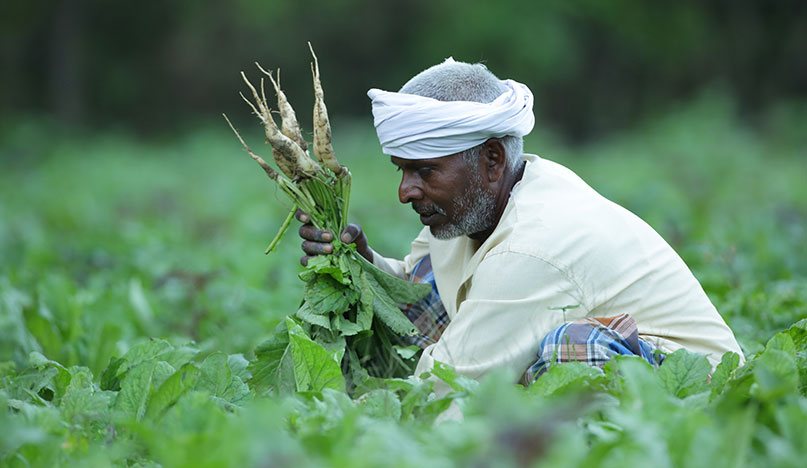 In the last several decades in eastern Uttar Pradesh, the frequency and intensity of floods have increased, with a recurrence every 3-4 years. The small and marginal farmers in peri-urban areas bear the maximum brunt as they tend to receive very low returns for their agricultural products, both because of the poor produce quality and high input costs in the form of chemical fertilizers and pesticides.
Mahajan Yadav, from village Semra Devi Prasad in Gorakhpur, was one such farmer who decided to change his approach to farming to minimize losses after getting associated with GEAG and attending a training programme on multi-cropping. Today, Mahajan practices an integrated system of farming that combines vegetable farming with horticulture and animal husbandry. He prepares vermicompost, which combined with cattle manure gives him, his own supply of organic manure. Besides this, he makes chemical free pesticide for his crops and has developed a system for irrigation; all of which makes him self-sufficient. He has emerged as a role model for other farmers and has influenced around 25 per cent of small and marginal farmers in his vicinity.
With increased vegetable farming that resulted in higher returns and less external inputs, Mahajan earned a net annual profit of INR 70,000/-. Mahajan says-"More income means, lesser loans taken. There is more to eat for the family".