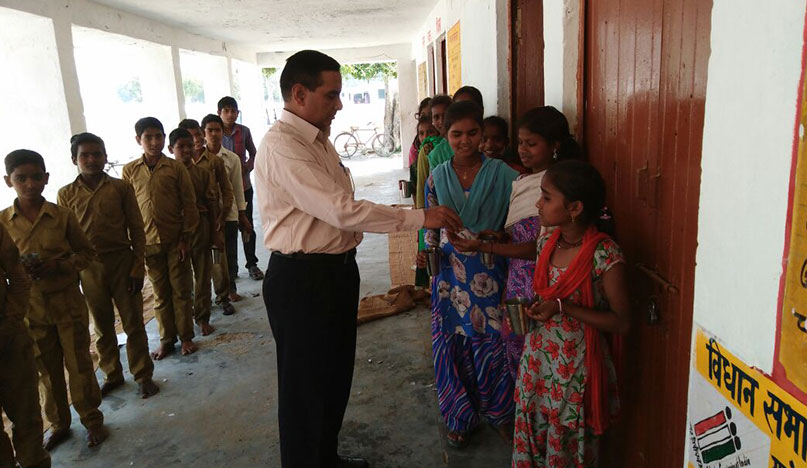 In India, anaemia is a critical public health problem. Adolescents (10–19 years) are at higher risk of iron deficiency. In women, especially during pregnancy, anaemia is associated with premature births, low birth weight, and prenatal and maternal mortality.
GEAG, in partnership with Nutrition International (previously known as Micronutrient Initiative), is working under "National Iron Plus Initiative" of Ministry of Health and Family Welfare, Government of India, to effectively implement the "Weekly Iron Folic Supplementation (WIFS)" programme in 20 Districts of Uttar Pradesh. The WIFS is an evidence-based programme to prevent and control anaemia in adolescent girls. GEAG provides support in supply chain management, planning and reviews, capacity building of government officials, monitoring and evaluation, reporting and documentation and most importantly in behavior change interventions.
As a result of our interventions, the WIFS coverage among adolescent girls has increased in the intervention districts. The total coverage has improved and now 42% beneficiaries have access to IFA. In school-going adolescent girls, 58% are getting IFA tablets, whereas it is 33 % in out-of- school adolescent girls. The data recording and reporting has substantially increased from the Block level in the intervention districts.